Extend The Season
The sun hovers above the horizon casting long shadows on a dew-covered fairway. For some, the conventional golf season is over. For others, it's the best time of year. The Crossover Collection is for golfers looking to extend the season and seamlessly transition from warm to cold weather golf.
A hybrid collection tailored to adapt to changing course conditions. From a frosty tee-off to a sunny 18th green, the collection's lightweight and breathable fabrics ensure temperature control and versatility throughout the cold and warm weather golf experience.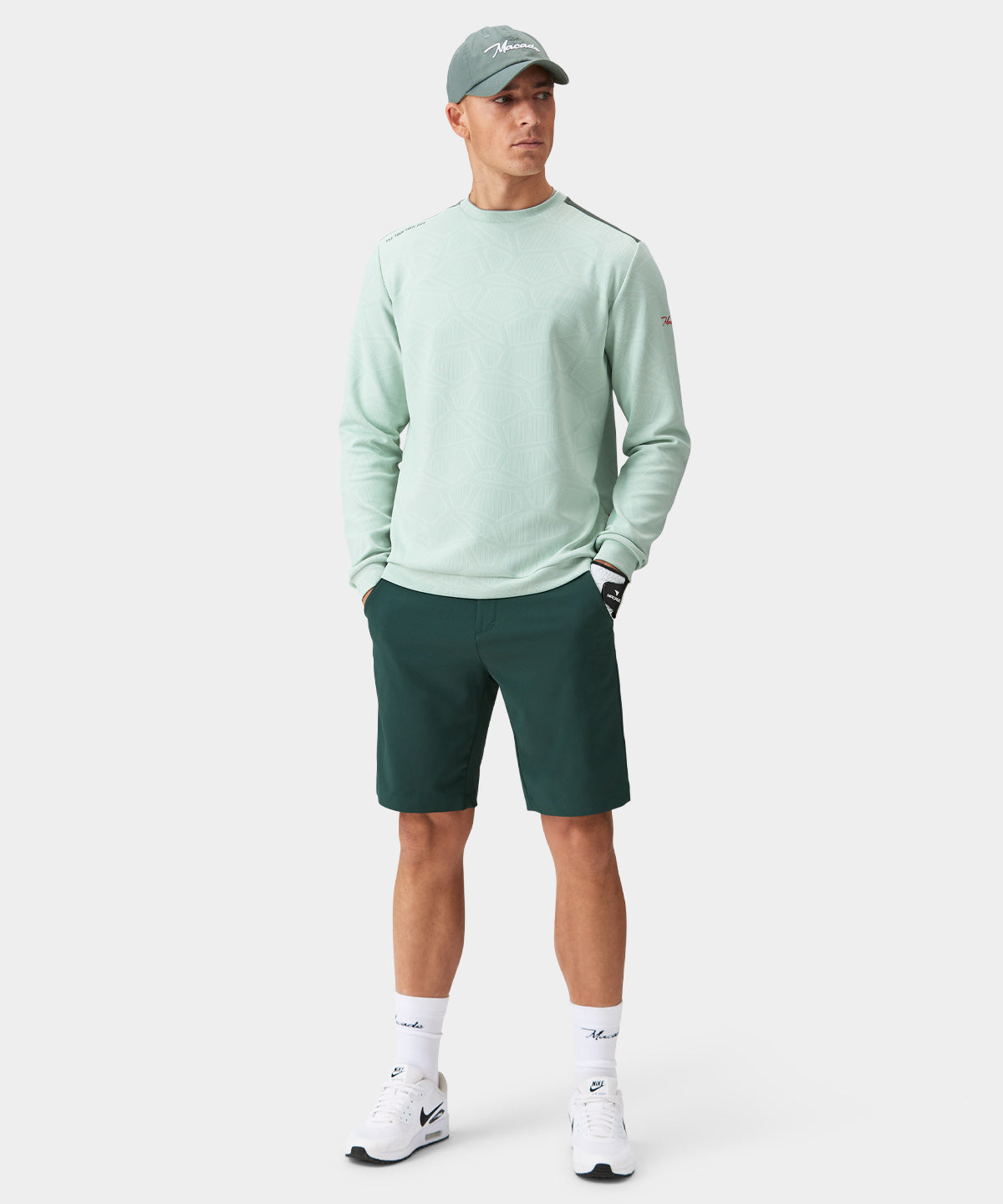 Motivated by the changing seasons, the designs utilize new material compositions that regulate moisture and keep the wearer dry throughout a full day on the course. The collection is composed of a curation of technical, durable, and versatile fabrics.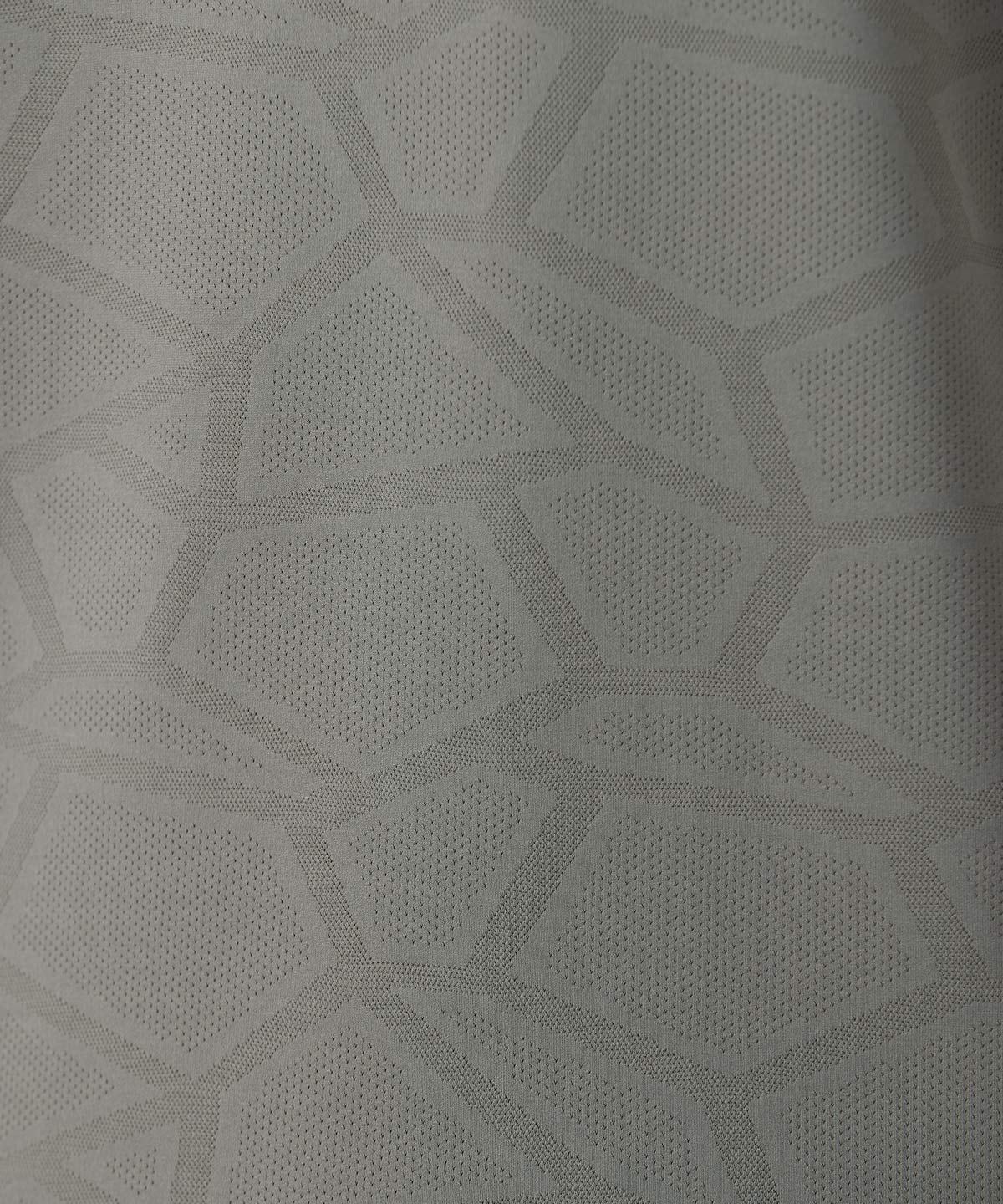 Hybrid Tech
Designed for tour professionals. The Hybrid Tech fabric utilizes an innovative graphite cloth inner lining with a polyester outer shell. The textured fabric is pleasantly soft to the touch and the dappled pattern is subtly porous to aid in temperature regulation.
Designed With
Navy Hybrid Tech Sweatshirt

A comfortable layer that promotes warmth retention and breathability.

Shop

Mint Low Mock Tech Tee

Keeps the wearer cool and dry after hours of play in multiple scenarios.


Shop

Olive Crossover Tech Hoodie

An essential piece for long training sessions and 18 holes in brisk weather.

Shop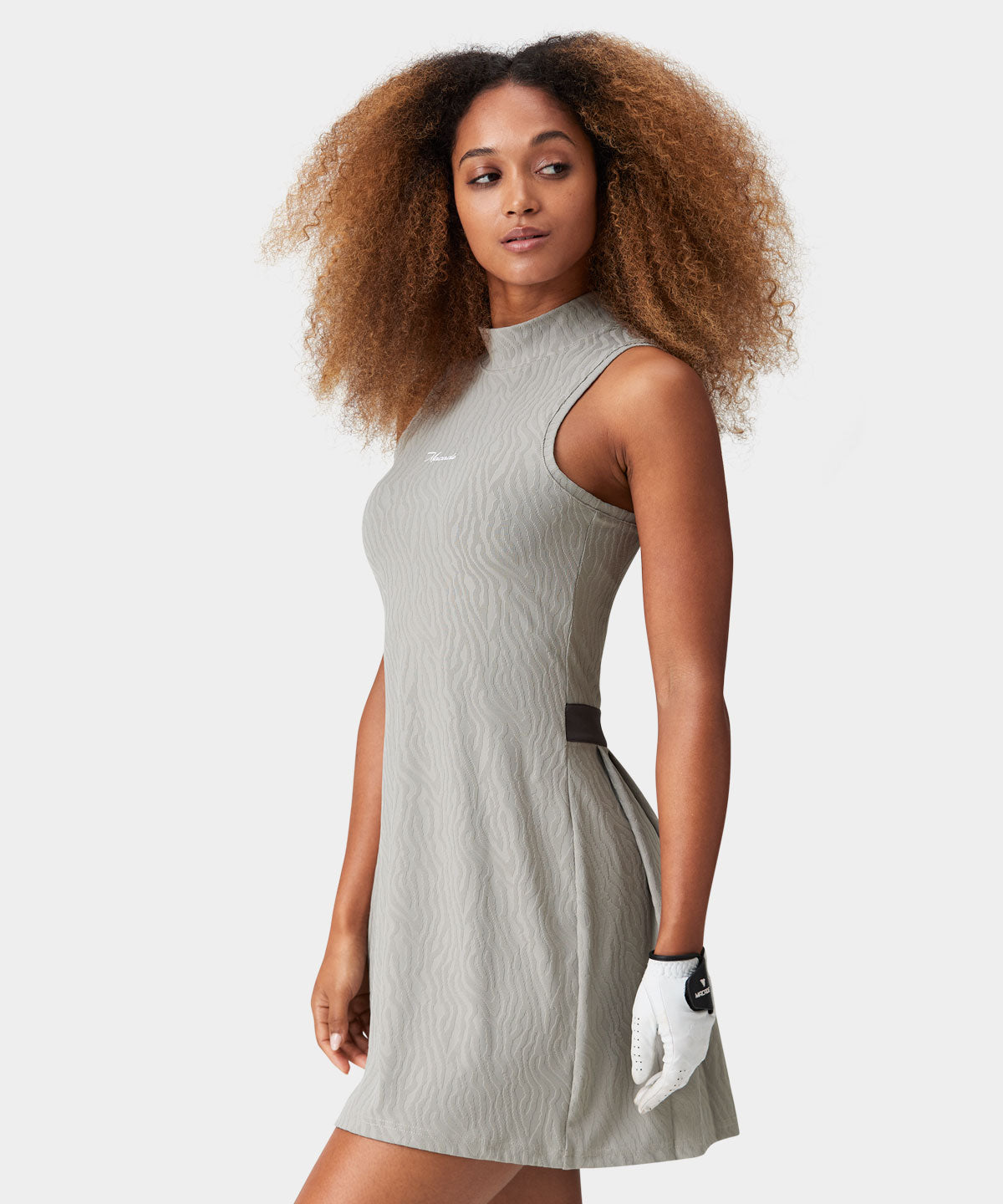 Nola Mock Neck Dress
A new addition to our range of sports dresses. The eye-catching textured fabric is consistently comfortable for a day at the range or on the course. The slim fit look continues throught the front, but is complimented with a playful pleated back half of the skirt.
Shop The Look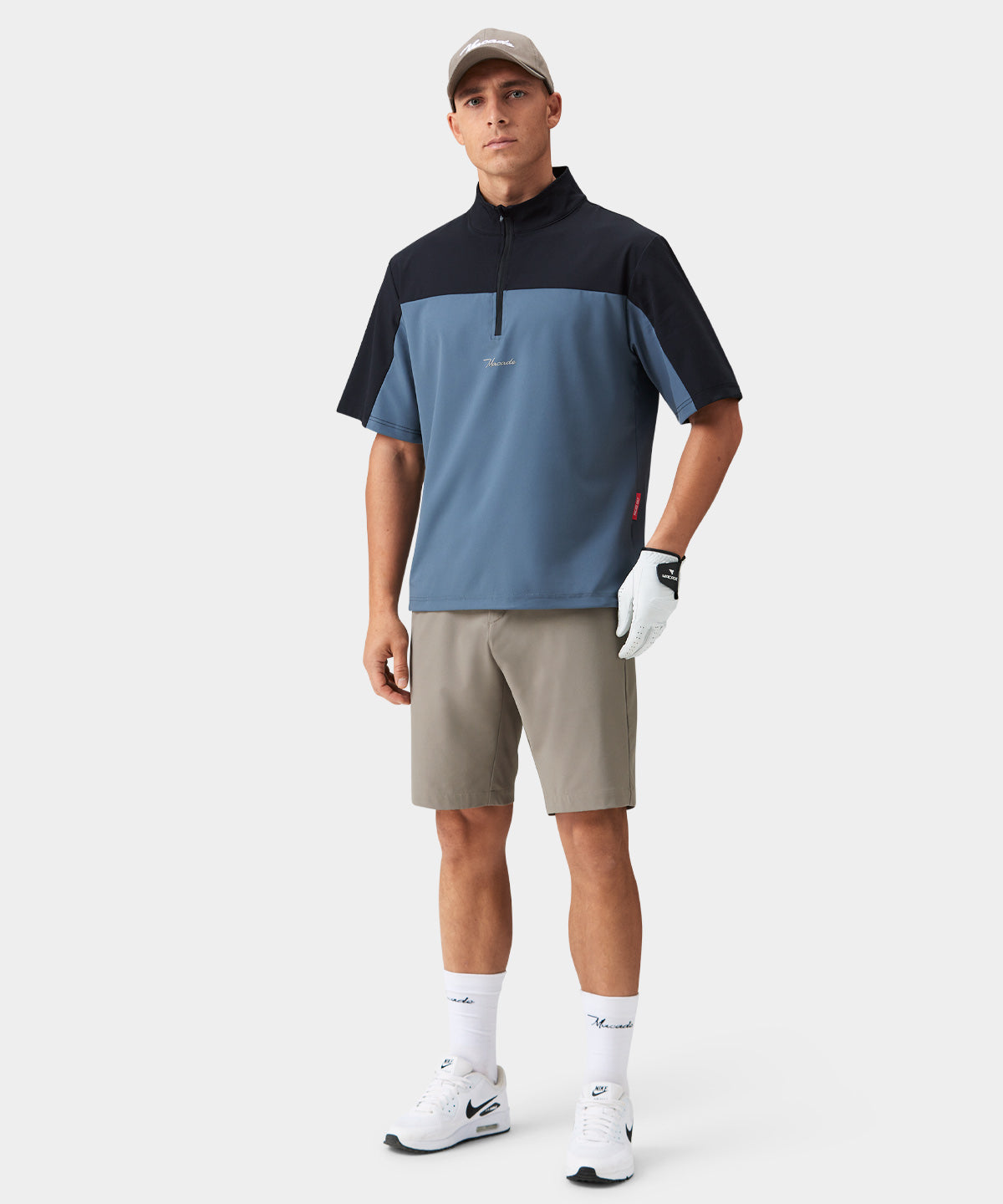 Ark TX Windshirt
Perfect for when a single layer is too little and a heavy sweater is too much.
Designed to protect the wearer from wind chill on the course, the Ark TX Windshirt is ideal for links golf or for when you need just a little extra protection from the elements. The thin yet durable fabric makes it easy to store in any golf bag in case the need arises.
Shop The Look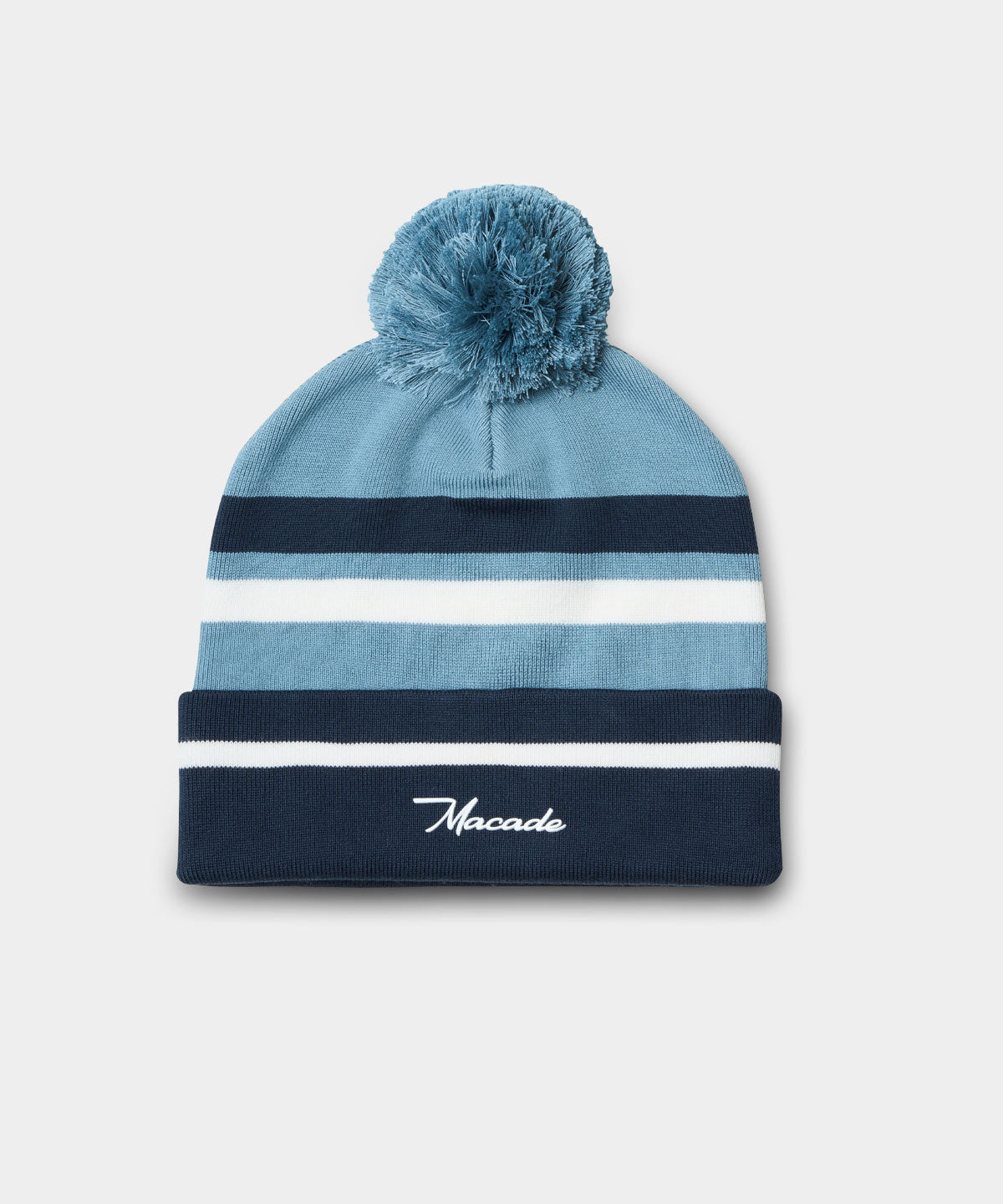 Links Beanies
Brave the cold with our new range of beanies available in two colorways. The modal/cotton blend makes it a comfortable headpiece to wear for entire rounds in crisp weather.